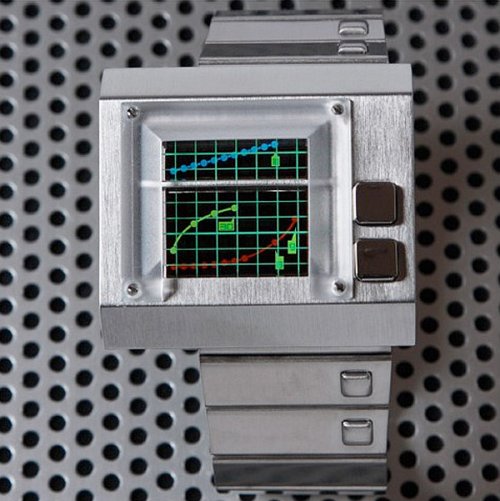 Here's another watch that looks like it came straight out of a Sci-Fi movie. It looks awesome and as is usually the case with these watches it is hard to read. This one comes from the folks at Yanko Design from Eleeno. It's called the Ever Increasing Watch.
The face has a grid and dotted lines that looks like a graph. The top blue line is the hours, the middle green line is the minutes in tens, and the bottom red line shows single minutes. The lines have the numbers underneath as well to make it easier.

It comes in silver or black colors and is available for $179.
design, ever increasing watch, retro, watch