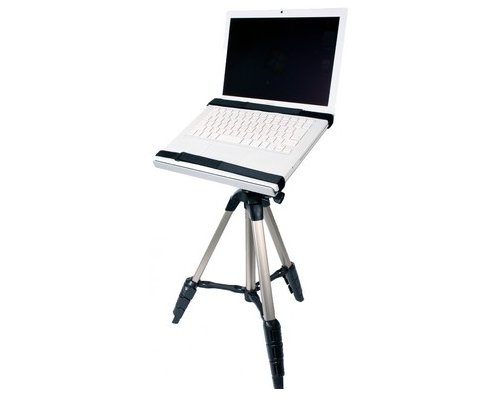 You know how it is. You find yourself standing in the middle of a field, with your laptop. You have your laptop and a willingness to do some work, but what you lack is a desk. Maybe you like to work among nature, I don't know.
Well, now you can erect a desk anywhere thanks to this Thanko Notebook Tripod Stand. It's just an aluminium plate with a 1/4″ tripod thread and air vents, but it allows you to work almost anywhere. Think of the possibilities.

It even comes with a couple of Velcro straps to make sure your PC stays where you put it. Only $21 (¥1980) but doesn't come with the tripod.
camera, desk, Notebook, Thanko, Tripod Stand