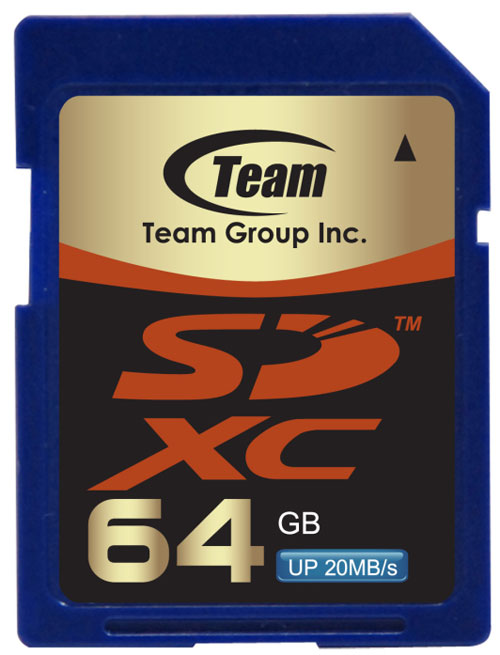 I can remember not that many years ago when a SDHC card was only a few megabytes and that was a lot of space. Today SDHC cards can store many, many times that amount of data. The new SDXC format promises even more storage in the same size constraints.
Team has announced that it will be launching a new SDXC card at Computex that has 64GB of storage space. The new card supports the SD3.0 interface and is backwards compatible with SD2.0.
The memory card promises a read speed of up to 30MB/s. The card can store 130K high-resolution photos and 100 HD movies. The SDXC format supports up to 2TB of storage.
SDXC, Team