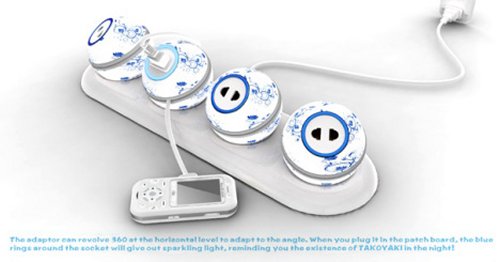 This Takoyaki concept power strip is nice to look at and also useful. The sockets are pretty useful since they can be rotated. And each socket allows you to coil your cable inside it, minimizing the amount of cable clutter on your floor.
All good features and aside from all of them this thing also glows blue when in use. You can also replace those round sockets in order to fit in a wireless charging accessory that will charge your device wirelessly.

We may actually see this one in our future.
Charging, power strip, Takoyaki, wireless