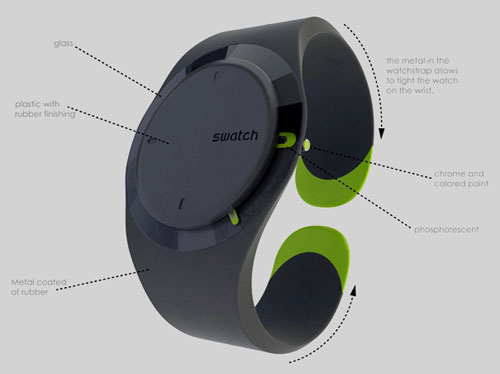 Back when Swatches were popular, I had a bunch of them in bright 80′s colors. The things looked good for a few weeks, and then they were too scratched up to even tell the time on. A new concept carrying the Swatch brand has a design that resists scratches.
The watch has a face made from plastic and coated in rubber with the time markings on it. Around the edge of that face is a glass bezel positioned where scratches won't be an issue that covers the bright green hands.
The watch uses no buckle and apparently the metal strap clamps down somehow to keep it in place. This is a cool concept, and I could see it being quite popular is built.
Concepts, watch