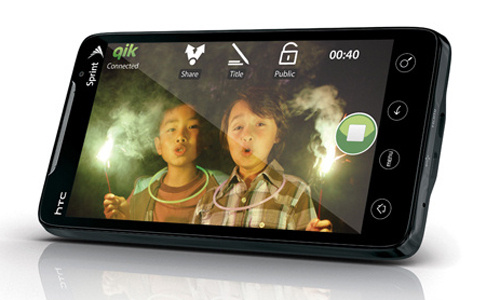 The Sprint Evo 4G will be on sale for $200, with contract, on June 4th. It will feature two-way video chat on 3G and 4G networks, hence the forward-facing camera. Looks like it will run Qik, a third party app, which probably means that you can make cellphone-to-computer calls.
WiMax is going to cost you an extra $10 a month as a "Premium Data add-on,". You can still use the Evo 4G as a hotspot for up to eight devices, but it's going to cost an extra $30 a month to do so.

Still, should be an interesting phone with the video chat feature.
Evo, HTC, Sprint, Two-Way Video Chat