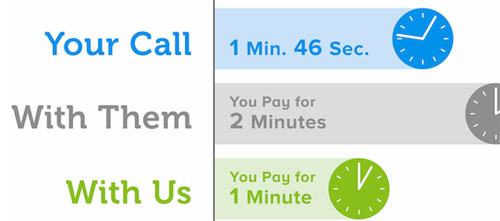 One of the things that has bothered me about pretty much all the wireless plans out there is that they round minutes up. If you go into the next minute even for a second most plans charge you for the whole minute.
Sprint and Walmart have announced a new plan called the Common Cents plan that is a prepaid wireless plan that does the opposite of most calling plans. It rounds down to the lowest minute. That means a call lasting 1:45 seconds will only cost you the price of a minute.
Each minute on the service is seven cents and texts are the same price. You can add unlimited texts for $20 monthly. Refill cards are $20 for 30 days of service and 565 minutes or $30 for 60 days of service with 848 minutes.
Sprint, walmart