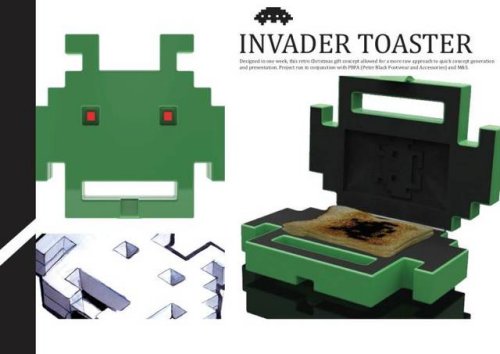 We love us some Space Invaders around here and this Space Invaders toaster is pretty awesome if we do say so ourselves. It was designed by Chris Naylor, a student designer in London.
This Space Invaders toaster toasts individual invaders into your bread so you can zap them with butter or jam and eat them up. Should this toaster ever go into production, we would buy it in a heartbeat.

Finally these invaders are toast!
concept, design, Space Invaders, toaster