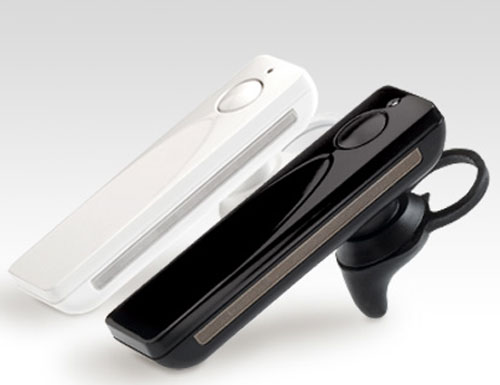 There really is an app for everything on the App Store for the iPhone. A new Bluetooth headset from Sound ID called the Sound ID 510 has debuted that claims to be the first to use an iPhone app.
The headset looks like your typical Bluetooth device. It has a touch sensitive control for volume rather than buttons you need to press. Battery life is claimed to be up to five hours of talk time and the device ships with the RealComfort ear loops.
Other features include 3x NoiseNavigation and has the ability to sync with multiple phones. The iPhone app is called EarPrint and lets you customize sound settings directly on the iPhone.
Bluetooth, iPhone, Sound ID