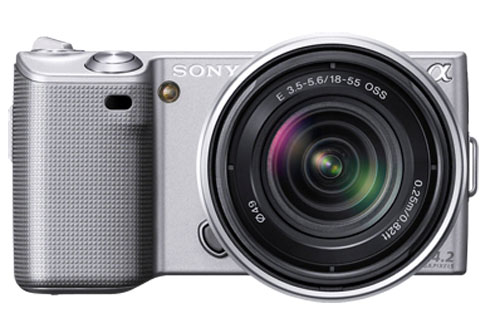 Earlier this week Sony pulled the wraps off its new NEX-5 and NEX-3 digital cameras. The cameras have no mirrors but promise the same image quality as a DSLR in a much more compact form. Both of the new cameras are now up for pre-order at Sony Style.
The NEX-5 with an 18-55mm lens will sell for $699.99 and has 14.2MP resolution and HD movie recording among other things. The NEX-5 with a 16mm lens will sell for $649.99 and has the same exact features.
The NEX-3 has the same basic features as well with the 18-55mm lens kit selling for $599.99 and the 16mm lens camera going for $549.99. The NEX-5 can be ordered in black or silver colors and the NEX-3 comes in black, red, or silver.
digital camera, Sony