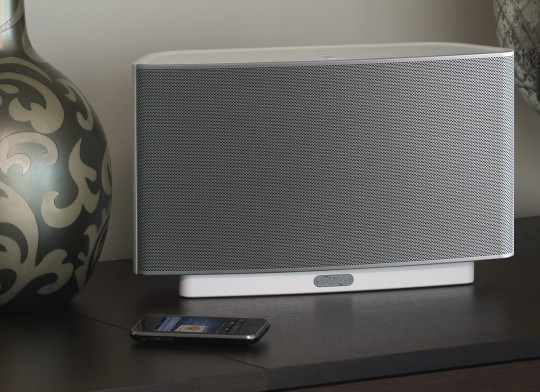 The Sonos ZonePlayer S5 speakers have been on the market since late last year and are among the less expensive of the Sonos multi room music offerings. Sonos has announced a new software update is coming this month that will add an interesting new feature to the S5.
The S5 will get the ability to be used as a pair of stereo speakers. That means that users with a single S5 in multiple rooms can bring the speakers together for superior music quality when needed. The software allows the speakers to be synced for no latency issues.
The user can designate which speaker will be the right and which will be the left depending on their needs. When in stereo pair mode adjusting the volume on one speaker will adjust the volume on both of them.
Sonos, Speakers