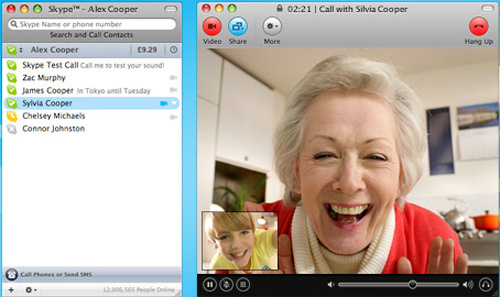 Ahh, look at that. Skype has made another grandma happy as yet another child tries to move slowly away and escape. Well, Skype is about to get even better. Next week, they will be rolling out a public beta of Group Video Calling that will connect you with up to four friends, for free. Get ready for some long distance partying. And some extra boring business while looking at some extra co-workers
The feature will be available only to Windows PC users initially, but a Mac version will arrive later this year. By that time it may no longer be free, but we will see. Skype does say that it plans to charge for the feature within the next three or four months.

Soon you will be able to all yell at each other as a family again, just like you did before you all moved away from each other.
group video calling, Mac, pc, Skype