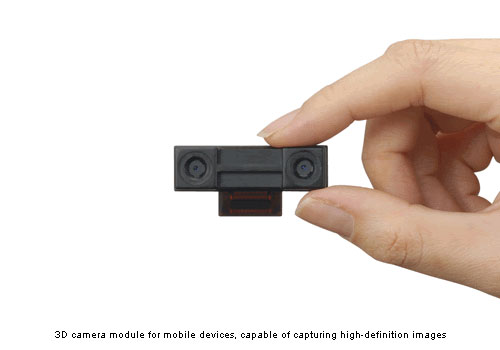 3D is very popular around the world today thanks in part to the massively popular Avatar film bringing more viewers to watch 3D content. There are also many networks and satellite providers working on providing 3D content for home viewers.
3D will also find its way to portable game consoles, smartphones, and digital cameras. Sharp has unveiled a new camera module that is the first to be able to record 3D images in 720p resolution. The module is able to do this by using two sensors that take pictures at the same time.
The camera module does require extra functions to process the image data and turned the two images into a single 3D shot. The camera module has technology to sync the images and control color and brightness built-in. The module will go into mass production this year and find its way into cameras and other mobile devices.
3D, camera, Sharp