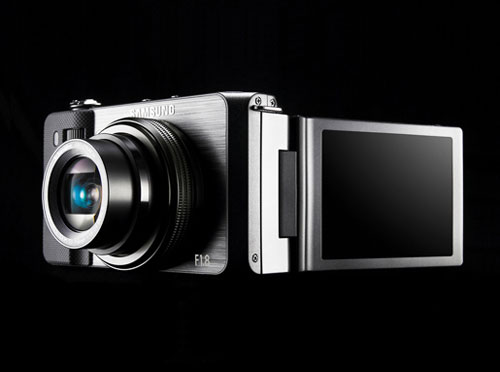 Samsung makes many different devices from computers and TVs to digital video and still cameras. The company has announced a new digital camera in Taiwan called the Blu EX1.
The camera claims to be the world's first 24mm wide-angle camera with a brightness of F1.8 with a Schinder 3x optical zoom lens. The resolution of the camera is 10MP and it uses a 1/1.7″ CCD with integrated noise reduction.
The rear LCD of the camera is a 3″ AMOLED unit that should help extends battery life. The LCD is also movable and can be rotated to be seen from the front of the camera for self-shots. The barrel around the lens rotates in a manner like focusing a DSLR to let the user change settings. The camera will sell in Taiwan for 599,000 won.
Digital Cameras, Samsung