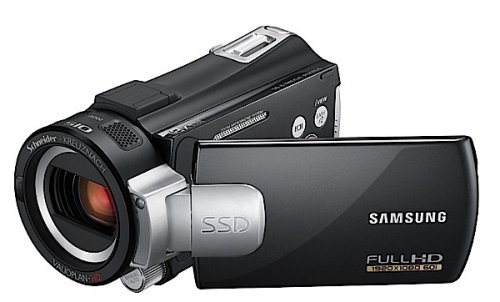 Looks like the Koreans will get the first shot at Samsung's latest camcorders. The Samsung HMX-S16 camcorder is shipping in South Korea today in fact. This sexy black device boasts solid state storage and streaming video over WiFi. That's reason enough to get one right there.
You won't have to be jealous for long though. Amazon is already taking preorders for the 64GB model, which will ship May 28th for $1,200. You can also get the same 10 megapixel CMOS chip, 1080/60i recording and a 3.5-inch touchscreen LCD in a cheaper $1,000, 32GB package as well, in the HMX-S15 coming June 4th.

I may just have to grab one.
camcorder, HMX-S16, korea, Samsung, SSD, wi-fi