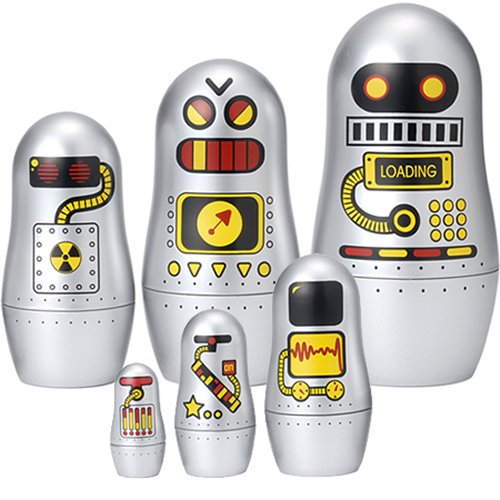 Robots don't always have to be scary. Sometimes they can be cute and geeky, like these awesome robot Nesting Dolls (Matryoshkas). It's a new take on the classic old Russian Toy.
These nesting dolls have been designed to look like cool retro robots. And when you have robots within robots, does anything get any funner? Maybe I'm just a nerd, but I like these and at just $14.99, I have money left over to buy other robots too.

Now if they looked like Terminators they would be perfect!
dolls, Matryoshkas, nesting dolls, robot, toy