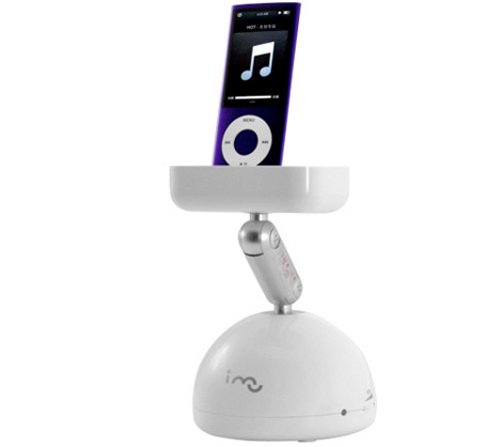 This Resonance iPod Speaker Dock looks familiar. Like a familiar Apple product. It does do some unique tricks though. It uses resonance to transmit the sound from your iPod or iPhone through a hard surface like a wooden table, or marble floor.
There's also an audio amplifier, but we're skeptical about the audio quality that this device delivers. With it's 3.5mm line-in jack, you can hook up non-Apple audio devices as well.

Only $42. Why not give it a try?
Apple, Dock, fake, iPod, Resonance, speaker