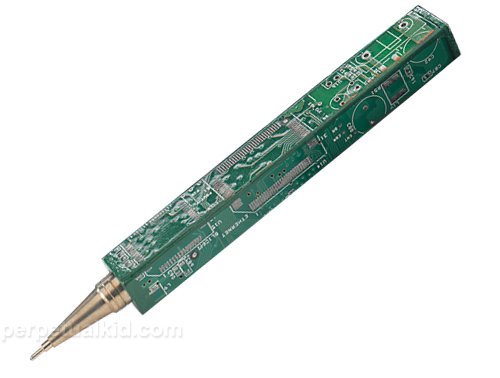 If anything will get geeks and techies to write with a pen once again instead of a keyboard, it's this recycled motherboard pen. Sadly, the square shape doesn't look very comfortable. On the other hand, it should impress all of your friends and cubicle-mates.
It's only $4.99. But I'll just stick to my keyboard since that square shape makes it look painful. If they would have put a flash drive on the other end I would be sold.

Cool looking pen though.
geek, motherboard, pen, recycled