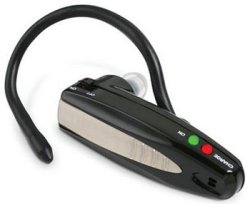 Getting older sucks. Or so I've heard. You don't have the energy you used to, you can't stay up as late and sooner or later your hearing is bound to go too. So there's no shame in amplifying the volume when you need to. Problem is, it makes things loud for those around you.
The Personal Television and Theater Amplifier from Hammacher can help. It amplifies sound from a television, radio, or theater by up to 50 decibels. The device also has a directional microphone that amplifies high and low frequency sounds to produce rich, easy-to-hear tones.

The device is powered by a lithium-ion battery that's good for up to 18-hours. You can recharge the battery with an AC charger which is included. Only $29.95.
amplifier, personal, Television, theater