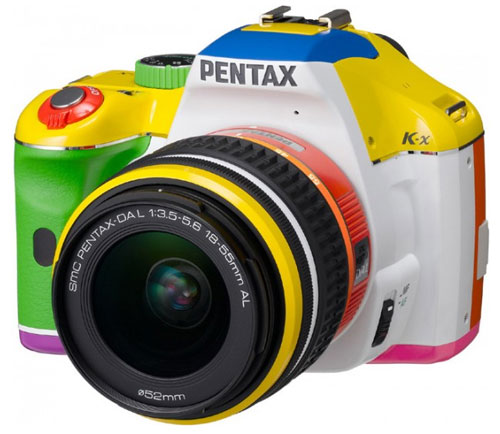 Pentax is all about getting the most mileage of of its K-x DSLR. Why update hardware inside the camera when you can just slap a new color on the outside and apparently get people to buy the things. We have already seen the K-x in a color best left to PushUps.
The new version of the K-x that Pentax has unveiled today is ever uglier than that bright orange version from last month. The new K-x is only going to be offered in Japan and looks like a rainbow exploded.
It has the same old features of all K-x cameras and will only be sold in Tower Records stores for the equivalent of $810in a run of 1000 units. That price seems over priced for something so ugly. Seriously, what was Pentax thinking?
DSLR, Pentax