Many of the new high-end motherboards are now coming with USB 3.0 port son them so the USB 3.0 gear on the market is becoming more usable. OCZ has announced a new USB 3.0 SSD called the Enyo.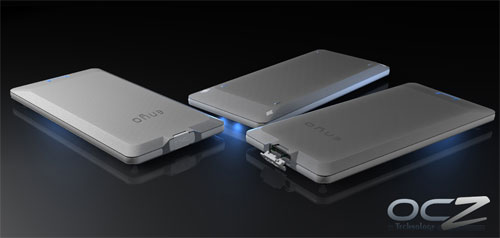 The SSD is going to be available in several different capacities including 64GB, 128GB, and 256GB versions. All versions will have the 260MB/s read speed and 200MB/s write speed.
The drives are also accessible by USB 2.0 ports. A 1TB backup file will take 47 min on a USB 3.0 port while the same file on USB 2.0 will take 9.3 hours according to OCZ. Pricing and launch date are unknown.
OCZ, SSD, USB 3.0