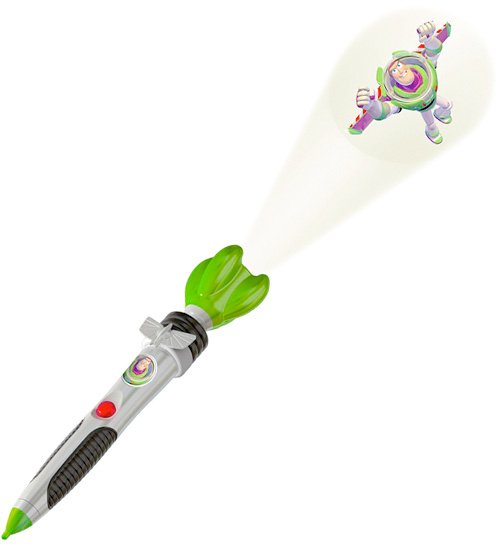 Thrustmaster is at it again, making the scene with yet another wacky gaming accessory. What looks like a heavy and super thick DS stylus. The reason for that extra girth is that it also doubles as a projector.
It projects a picture of Buzz Lightyear, since Toy Story 3 is all the rage. Don't worry, it still does touch-input too. The bulb even lets you control where the image is aimed at. Only £4.99 (or $7).

To infinity and beyond!
DS, Nintendo, projector, stylus