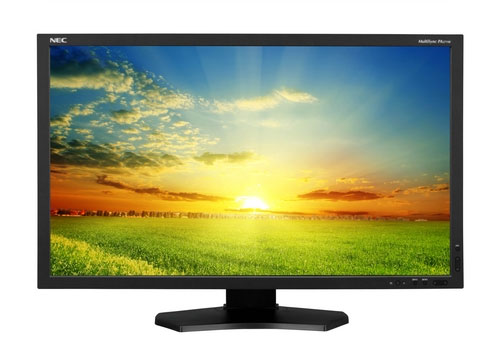 Professional users have much different needs than the consumer when it comes to the LCD they use for their computer. The professional designer needs to know that the color seen on the screen is the color that will be printed in the finished image or document.
For the pro level user NEC has a new LCD called the MultiSync PA271W that has a 10-bit p-IPS panel sporting a 2560 x 1440 resolution on the 27-inch screen. Other than the big screen, the LCD has a wide color gamut.
The screen can display 1.07 billion colors form a pallet of 4.3 trillion colors thanks to 14-bit programmable look up tables when used with a 10-bit DisplayPort output. The monitor can also be bundled with a new SpectraViewII color calibration system. Both versions will ship in May for $1399 without the color calibration system and $1649 with the calibration system.
LCD, NEC