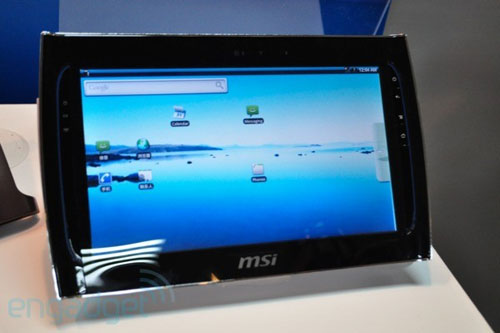 I just mentioned that the WindPad 100 from MSI was shown off at Computex today. The 100 was unveiled at the MSI press conference, but its Tegra 2 and Android sibling was not so lucky.
The WindPad 110 was left slinking around the MSI booth without much fanfare. The 110 is the more interesting of the two tablets to me. It has the same 10-inch capacitive touchscreen as the 100 but uses the Tegra 2 platform from NVIDIA.
That Tegra 2 platform is combined with Android. The prototype lacked the ports the final version will see including video out and USB. The price is said to be $399 with availability later this year, assuming it makes it to market at all.
Android, MSI, Tegra 2