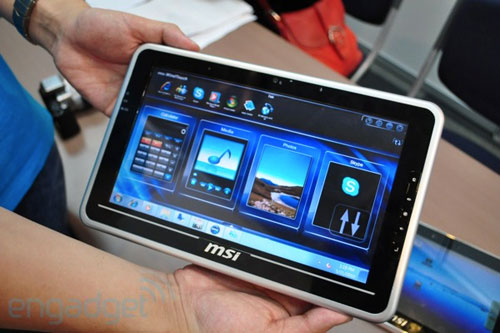 Computex is one of the biggest trade shows in the industry and is underway right now in Taiwan. The show has lots of gadgets unveilings and one of the big categories this year is tablets.
MSI has unveiled the prototype of its WindPad 100 at the show. The 100 is an Intel Atom-based machine running Windows 7. The machine uses an Atom Z530 processor and has a custom MSI UI over Windows 7.
The machine will have a webcam, dual USB ports, and HDMI output when it lands this fall. The price is said to be about $499 and the tablet will have a 10-inch 1024 x 600 resolution capacitive touchscreen.
Atom, MSI, tablet