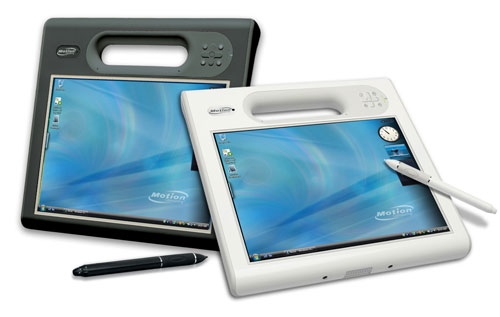 Motion Computing has been making rugged tablet computers for a long time. The company's machines find their way into medical facilities and the work vehicles for field service folks.
The company has announced two new rugged tablets today that share most of the same features. The machines are the C5v and the F5v. Both have hot swappable batteries, a 160GB HDD, and up to 4GB of RAM.
The screens on the machines are made from Corning Gorilla glass for four times improvement in the strength of the screen. Optional features include a 3MP webcam for documenting things and a Gobi2000 broadband modem.
pc, tablet