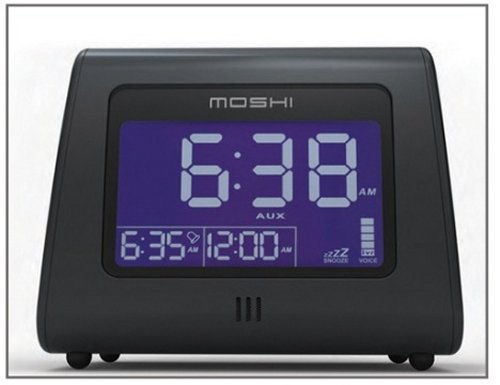 If we want the future to be more Star Trek like, then we need more gadgets that respond to voice commands. So Moshi is helping to deliver that future, with the announcement of the availability of its new Voice Control Digital Clock Radio.
Just say "Hello Moshi", and it will activate eleven voice control commands which include playing the radio, setting the time, setting the alarm, and even snooze. It's currently available for $69.99. Make it so.

As long as it doesn't talk back and get a mind of its own, its all good.
clock, digital, Moshi, Radio, Voice Control