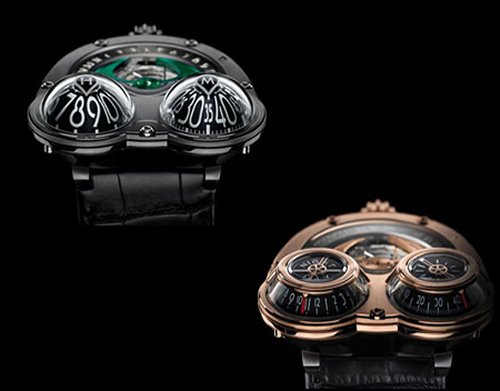 Imagine if you will, a frog that became assimilated by the Borg. This awesome design from watchmaker Maximilian Busser is kinda like that. It's been designed by Horological Machine Number 3 and Busser and is called simply the Frog.
The shape and style is designed to "bring a child's sense of awe and sense of playfulness" to all those who look at it. The two large, bulging domes indicate hours and minutes. Those domes are made of sapphire crystal so no scratches.

No idea what the price is, but we do know that we can't afford one.
frog, Horological Machine Number 3, Maximilian Busser, watch