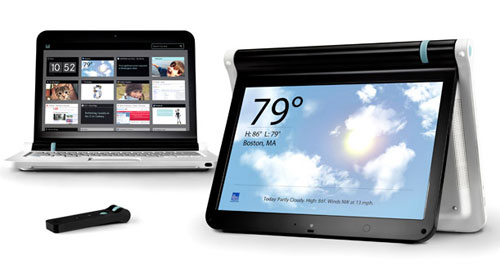 When we heard about the Litl Webbook back in November of 2009, the thing sounded good but was too expensive in most books. The device was focused on simplicity for user looking to watch movies and video without having to mess with an OS.
The high price tag for netbook performance doomed the device and as of today, the Litl Webbook has received a significant price cut of $300. The new $399 price tag is where the device should have been to start with considering its capabilities.
The thing is a netbook with a keyboard and 1GB or RAM, and 2GB of flash storage. You can use it to surf the web, watch video, and more. It has the same 12-inch LCD and Atom 1.6GHz CPU as it did before only now it costs less.
Litl, netbooks