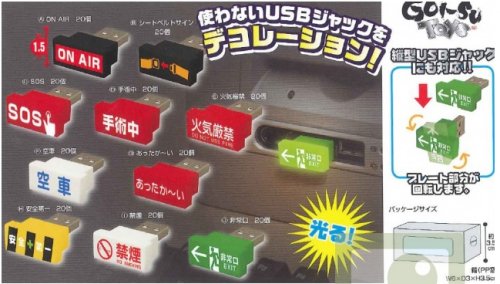 If useless USB gadgets are your thing, try this one for size. Japan's latest USB invention are these Light Up USB Warning Labels. Plug them in and they light up, each bearing an English and Japanese warning on them.
Some of the warnings include: On Air, Fasten your seat belt, SOS, Operation in progress, Do not use fire and many more. Perfect for those who need to display a warning in a super small size that no one else will care about.

Expect these to be available from Play-Asia soon.
light up, USB, Warning Labels