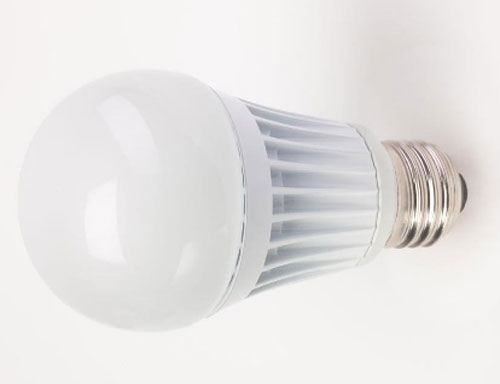 There are many ways for geeks to go green. You can get a surge protector that lets you turn your gear off when not in use to prevent vampire power for instance. You can also move to LED backlit monitors and notebooks.
One thing that you can do in your entire home is go to LED light bulbs. LED bulbs consumer a lot less power, but they are typically really expensive. I have seen some that are $50 or more each. Home Depot has a new line of LED bulbs that fit normal fixtures called EcoSmart.
The EcoSmart bulbs sell for $19.97 and use less than 9W of power to make a 40W incandescent lights output. The LED bulb is guaranteed for 5-years. The big issue for me with LED bulbs is that the light they produce is usually too white for my tastes and makes the room look weird.
Green, LED, lights