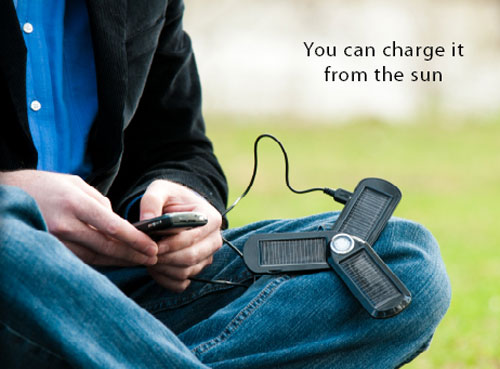 Green gadgets to keep your phone and other electronic devices charged are common today. A new green charger has debuted called the Kiwi U-Powered. The device has three solar panels and an internal battery.
The internal battery is a lithium polymer unit with 2000mAh of power. The device outputs 600mA maximum and the battery can also be charged from a USB port. Kiwi ships the charger with 11 tips that cover most gadgets from the iPhone to other major mobile phones.
It takes up to 4.5 hours to fully charge the internal battery from a USB port and using the solar panels takes over 17 hours to charge. The device is available now for $49.99.
Green, Solar Powered