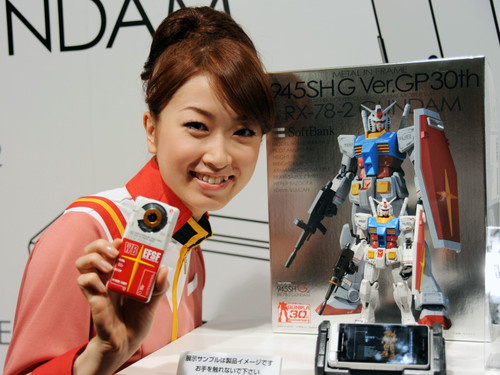 It's the 30th anniversary of Gundam and to celebrate, Bandai has teamed up with Japanese network Softbank for a limited edition Gunpla phone. Each phone comes with a 1:100 scale Gundam model kit, a Gunpla phone cradle, and decals.
The phone itself is a 12.1MP OLED flip. This might be the best phone ever. Pretty Asian lady not included. We didn't see anything on price, but obviously it's expensive.

Even the box looks awesome.
Dock, gundam, japan, phone