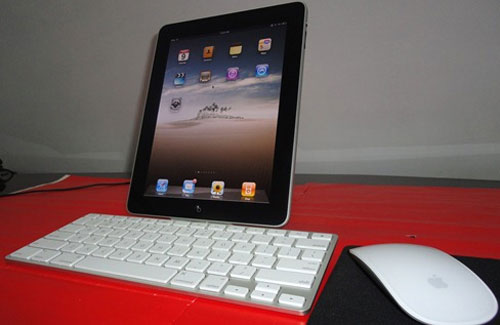 I really like my iPad and most of the time I like the fact that it has performance like a netbook but the input features of my iPhone. However, a few times I have wished that I could use a big keyboard and mouse with the thing.
A new hack for jailbroken iPads has surfaced that allows the user to use the Apple Magic Mouse with the iPad via Bluetooth. The only real downside is that the iPad has to be jailbroken and many folks don't want to do that.
After you jailbreak the iPad, you will need to download and install BTstack Mouse from Cydia. You can then mouse away on your iPad.
iPad, mouse