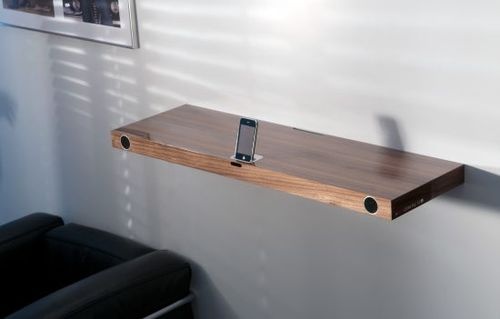 This simple shelf contains all of theiPhone/iPod touch docking essentials you need. It packs in speakers, dock, and auxillary out. But the simplistic beauty of this is that it's also a wood shelf that can hold about 55 pounds, whether it be your books, action figures, whatever.
It goes by the name of Finite Elemente Hohrizontal 51 and will cost you $660. It's available in several finishes if you like paying more than something is worth.

The price is a shame since it is such a good design that serves a few functions.
bookshelf, Dock, Finite Elemente Hohrizontal 51, iPhone