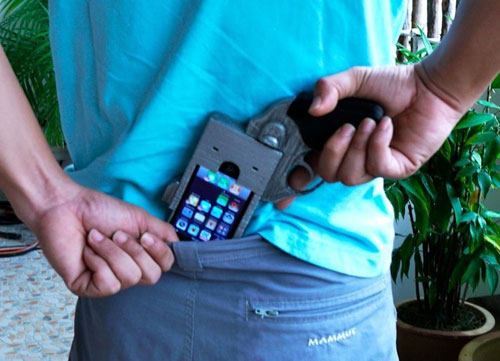 When I was a kid, you could play with toy guns anywhere you wanted that looked just like the real things. My friends and I spent many a day playing cops and robbers around the neighborhood without even thinking the toy guns were dangerous. Today toy guns can get you shot by police with a real gun if you aren't careful.
A designer at Thingiverse going by juniortran has offered up the files and plans needed to build yourself a iPhone case that looks like a Ruger LCR Revolver. To make your own you will need access to a 3D printer though, which most of us don't have lying around the house.
The part of the revolver case that holds the iPhone is rectangular and leaves the ports open. The holder sits where the barrel of the revolver would normally be. The case looks pretty cool and if you build one, just use it around your home.
DIY, iPhone case