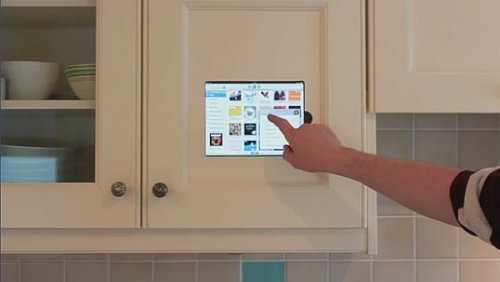 The iPad is a pretty versatile piece of tech. It's also very portable. That is, if you don't put it in your kitchen cabinet. Then portability goes out the window. Still, the iPad as the centerpiece of your kitchen makes sense. TUAW reader Alan Daly built his directly into the side of a kitchen cabinet, and we can only imagine all of the recipes he's cooking up.
His screen displays a virtual aquarium when not in use, and don't worry, it's above the point of food splattering all over it. Basically, you just cut a hole and add a pair of wooden strips for support. We aren't sure how he keeps it charged.

Maybe he'll invite us over for dinner.
cooking, DIY, iPad, kitchen cabinet, mod