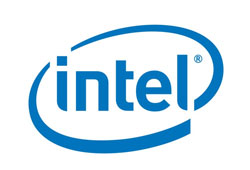 Intel has always been worried that the robust sales and popularity of the Atom line of CPUs would draw buyers away from its more profitable and powerful CPUs. This fear lead to the Atom processors getting a screen size limit of 10.2-inches.
DigiTimes reports that Intel is lifting that screen size limitation on the new Atom N550. The N550 is a dual-core CPU set for release in the second half of the year.
Machines using the new CPU will be able to have screens up to 12.1-inches. They will also have to offer at least 1GB of DDR3 RAM, and at least a 32GB SSD or 250GB HDD.
Atom, CPU, Intel