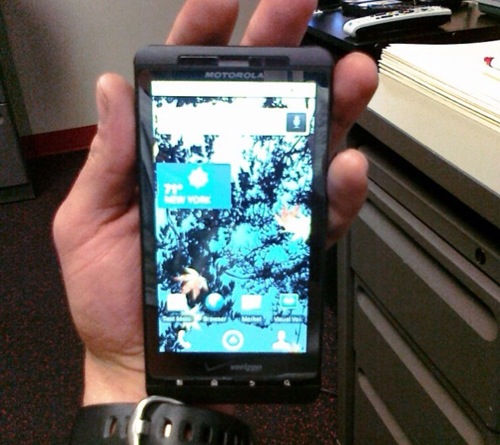 Early this week a guy who works at a Verizon corporate gym was schlepping about when he ran across a handset left behind by one of the Verizon workers. The dude soon realized it was an unreleased handset and did what any normal geek would do — leaked the pics to Gizmodo.
I thought when I heard about the device that doing something like that at your work where it's pretty easy to figure out who did something was not a bright move. Turns out, I was right. Gizmodo reports that the guy has now been fired for leaking the images.
The ironic part is that a friend/coworker of the guy who took the pic you see here was the one who actually sent them to Gizmodo. I am betting the guy should have kept that fact to himself. A second report on the pal getting fired will probably surface any day.
Motorola, smartphone