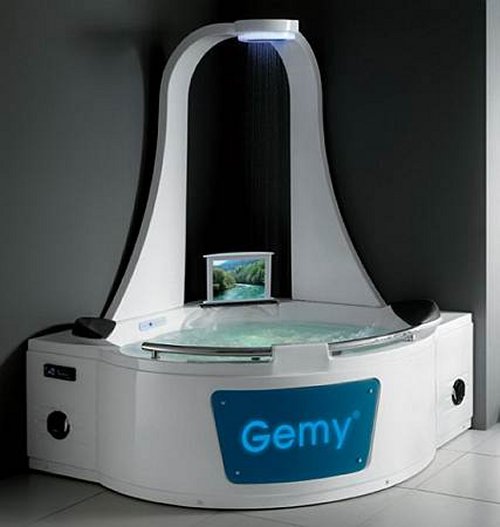 Can't decide if you want a bath or a shower? Then why not check out this combination of both. Take a bath, take a shower or both at the same time. You'll get massaging jets of water that will ease away all of the stress and worries of your day, while an integrated thermostat ensures that the water remains at the same temperature at all times.
Everything about this luxury spa tub/shower is computer controlled, like the intelligent water level check, ozone sterilizing, massage jets. A few headrests and the automatic cleaning system to make life joy. I almost feel relaxed already.

You can even install a 15″ LCD TV and an FM radio system in it if you want.
bathtub, Gemy, jacuzzi, Shower, Spa