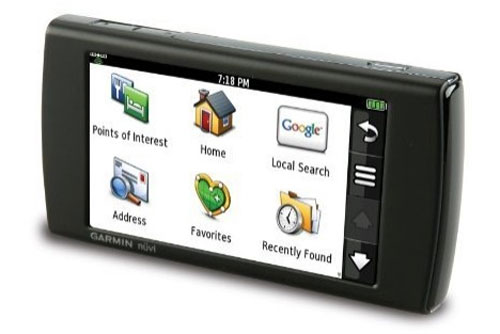 We have seen the Garminfone already with its questionable mix of smartphone and PND that I don't think most folks will care for. Today Garmin dropped a new GPS device that no one was expecting out of the blue called the nuvi 295W.
The 295W is sort of like that Garminfone minus the phone part. The PND is clearly aimed at trying to get users to take the 295W with them outside the car. The device has a 3MP camera and can geotag images it takes.
It also has a 3.5-inch touch screen and WiFi. It's a cool GPS device, but still most of us have smartphones that can already do all this stuff. I'm not seeing the appeal here for $280. If you like, the idea you can grab one up on May 16.
Garmin, GPS, nuvi