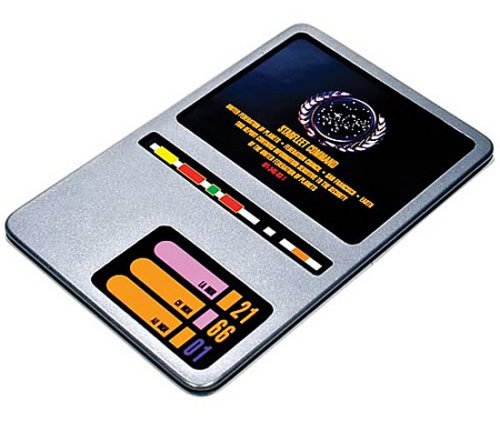 Ever since Star Trek The Next Generation, we have dreamed of a tablet computer device that could make all of our dreams come true. Whether watching Netflix, or checking on the status of your crew. Sadly, we still don't have such a device. Sure there's the iPad, but what about a functioning computer tablet that looks exactly like those sleek handhelds used in Star Trek?
Sadly it doesn't exist. But this is a pretty close replica of the actual prop used in the series, a resin prop replica of the DS9 PADD. It's apparently hand-made by the same artists who created the props for the TV series.

It'll cost you $120, and is available for preorder now. If only we could put some actual computer parts inside of this beauty. I'd pay $500 for that.
computer, iPad, PADD, replica, Star Trek