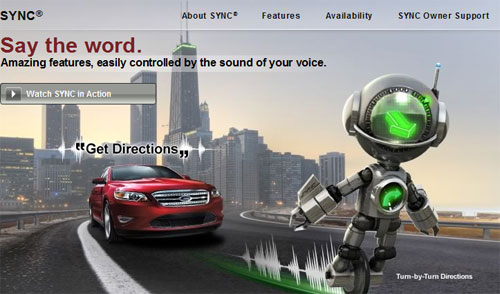 I have mentioned how cool the Microsoft Sync system in my Ford car is. At first glance, it seems to just be a hands free system for mobile phones, but closer inspection reveals a very robust system that lets the driver do lots of things using their voice.
Ford has announced that it is adding new features the Sync platform for drivers of 2010 and 2011 Ford, Lincoln, and Mercury vehicles. The new features work with cars equipped with the Sync Traffic, Directions, & Information (TDI) app installed.
The new features allow the user to get information using their voice on local movie times, horoscopes, stock quotes, airlines, hotels, and car rental places. All the driver has to do is hit a button, say services, and then ask for movies or one of the other features.
Ford, Micrsoft, Sync