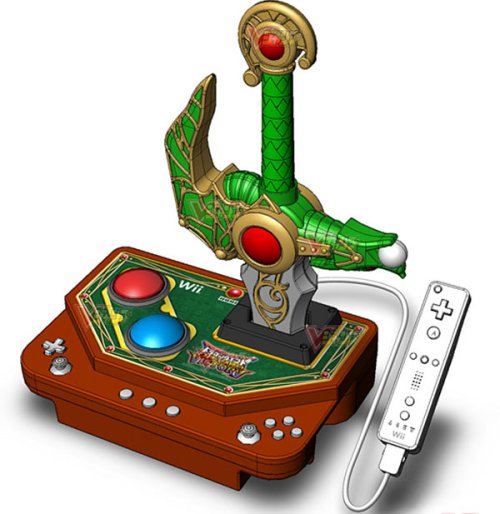 The only thing missing from this controller is Merlin's voice saying "He who can free Excalibur from this controller shall forever be king and head nerd for all time". Then if you can pull the sword out, you can play, otherwise too bad.
This is a concept image of the controller for the Wii port of the arcade game Dragon Quest Monsters Battle Road Victory. Yes, it's crazy. But hey, keep in mind that it's the offspring of D and D nerds who will be using it. The controller will be made by HORI and will sell for about $138. Gamers will "push down on the sword for your special finishing sword attack."

Lame or neat? You be the judge.
controller, Dragon Quest, game, sword