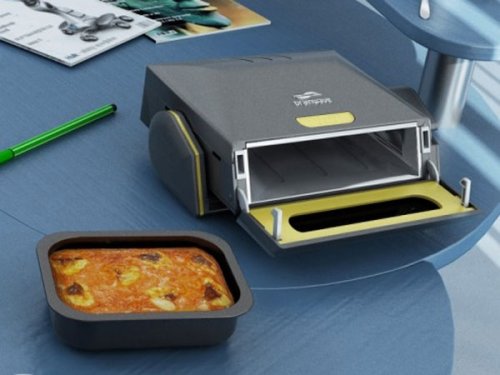 If you spend a ton of time at your desk, the Desktop Microwave would be perfect for you. Sadly, it's just a concept at the moment, but if it ever becomes real you won't have to ever leave your desk again.
The Desktop microwave comes from the mind of designer Steve Gates, who's life goal is apparently to make everyone fat and deskbound, with a taste for microwaved food. Oh, wait. Isn't that the America we know and love?

Still, this would be good for the office if not used heavily.
concept, design, desktop, microwave