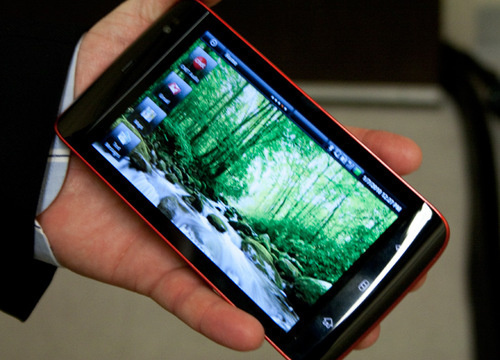 Also known as the Mini 5, the Streak will be launching first in Europe with O2 Telefonica, and then "later this summer" with AT&T in the States, according to CEO Michael Dell. NOT on a Baseball field, wearing nothing but a cap.
Dell showed the device off at the Citrix Synergy conference. We know that it runs Android, but they won't say which version it will actually be. Screen-size is a 5-inch capacitive display, and there's also be a 5-megapixel camera.

Which of you Europeans are buying one?
AT&T, Dell, Streak, tablet, U.S.