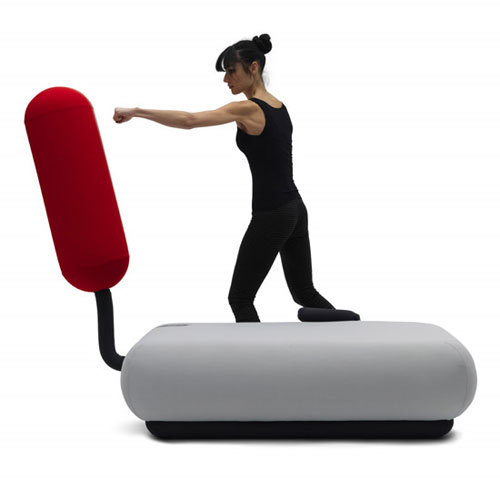 Most of us have those days where we just feel like punching something. We have all felt that way before. A new couch design called the Champ for campeggi furniture is perfect for those days.
The couch has an articulating back rest that is round and can be stood upright to punch when the urge hits. The back is padded so you won't hurt your arms or legs if you kick and hit the punching bag.
It seems like the thing would move around as you hit it, unless the base is heavy. This is one of the strangest pieces of furniture I have ever seen.
concept, Furniture