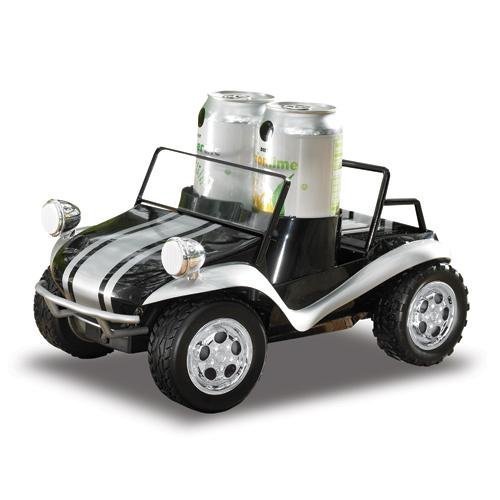 Beer + Buggy = You getting drunk without having to move your ass off the couch. Let's face it, it's 2010 and by now we should be able to go to Walmart and buy a robot butler who will bring us beer, but that isn't the case. So we will just have to work with what we have.
And what we have is RC vehicles. They will have to do. Like this fully functional Beverage Buggy, which delivers two cans or bottles of your favorite drink(beer) in a radio-control dune buggy. But who is going to load that beer into the buggy?

Where the hell is my servant robot?
beer, Beverage Buggy, R/C, vehicle