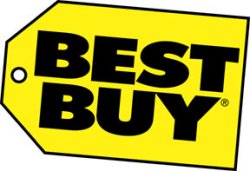 We've known Best Buy's CinemaNow streaming service was in the works, but it's finally ready to launch this month. Users who have an LG Blu-ray player will have access to $3-$4 rentals first, with purchases costing $9.99 to $19.99.
As they fine tune the service, it will be available across platforms just like Netflix and the others. Our guess is that you probably won't be using the service.

Netflix and others have too big a jump on them.
Best Buy, CinemaNow, movie, service, streaming