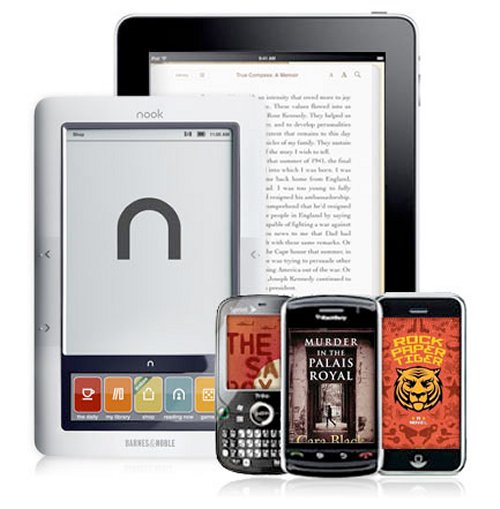 Self-publishing has been possible through Amazon for some time now and it's time for some healthy competition. Barnes & Noble has announced that it will open up a self-publishing portal this summer, called PubIt!. It will give unknown authors the ability to upload and sell their material through B&N's website and eBookstore.
Details on the compensation model (or profit split) will be announced soon. And it won't be limited to the Nook either. Almost any e-reader, tablet or PC will be able to get in and make purchases, so the potential audience for the author is large.

Time to polish up that final draft.
Barnes & Noble, portal, PubIt!, self-publishing